10 GHz Signal Source
The SC5503B and SC5502A are designed to meet demanding low phase noise applications. This is accomplished by employing a multiple phase-locked loop architecture as well as a YIG oscillator as the heart of its synthesizer. Frequency accuracy is provided by an onboard 10 MHz temperature compensated crystal oscillator (TCXO) which can be phase locked to an external reference source if required. These modules can be used as standalone CW signal sources or as LO sources for frequency conversion systems such as the SignalCore IQ modulators and demodulators. They are designed to meet the requirements of many modern applications such as wireless device testing, software-defined radio research, point-to-point radio, multi-channel coherent systems, and other academic and military programs.

Full implementation instructions, GUI, driver software, and example code are provided with each module.
Request a Quote »
---
Related Products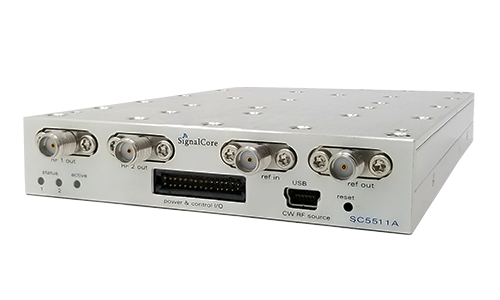 PXIe/USB-SPI-RS232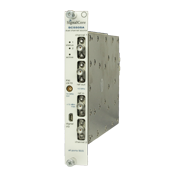 PXIe/USB-SPI-RS232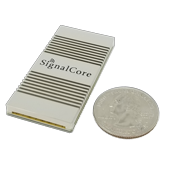 USB-SPI