6 GHz Dual Channel Signal Source
The SC5506A and SC5505A signal sources serve well as LO sources for multiple single stage downconverters or dual stage downconverters. Due to their low spurious content and low phase noise, they are ideal choices as clock sources for fast DAC and ADC applications, especially for those that require variable sampling rates. Each module is designed with the intent of being paired with SignalCore IQ modulators and demodulators. Their compact size and instrumentation grade performance make both the SC5505A and SC5506A ideal RF sources for many modern applications such as wireless test systems, radar, digital clocking, instrumentation, and both academia and military applications.

Full implementation instructions, GUI, driver software, and example code are provided with each module.
Request a Quote »
---
Related Products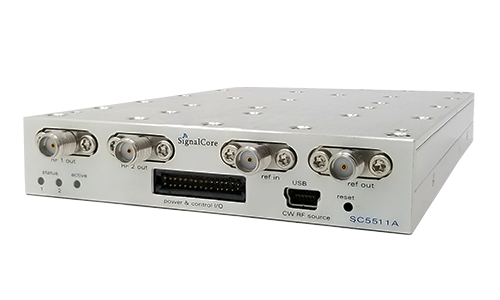 PXIe/USB-SPI-RS232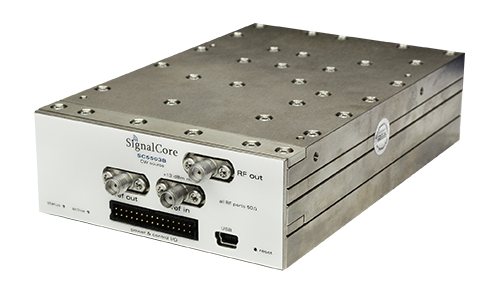 PXIe/USB-SPI-RS232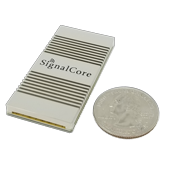 USB-SPI